As professional human resource consultants, D&B Consulting recognizes the importance of having the right people in executive positions. Because of this commitment, we partner with Tula International to provide effective global retained executive search.
The executive search consultants at Tula International have a track record for finding exceptional leaders for positions such as CEO, CFO, Board Member, Chief Sustainability Officer, Chief Technology Officer, EPC Director, and Senior Engineers.
Why You Should Choose Tula:
Tula principals and partners are experts in multiple disciplines, from organizational development and finance to advanced manufacturing and energy.
They take time to learn industries from the inside and to study their markets. As a result, they fully understand the critical issues facing your clients.
They align their searches for executives and board members with the client's long-term strategic objectives, not just their short-term need to fill available positions.
And lastly, they identify and help bring onboard the right people, so critical to the organization's success.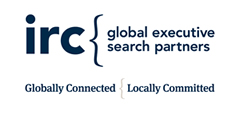 As an IRC member, they are connected around the world. They can find and recruit the people you need in your corporate suites and on your board of directors.